For The Best In Physical And Mental Growth, Take Martial Arts
NOW OPEN!
We are constantly striving to comply and exceed the requirements set forth to operate safely during the COVID-19 pandemic.
COME SEE US TODAY!
Martial Arts training isn't just for your kids. Powell Martial Arts offers a Taekwondo curriculum designed for anyone aged 13 and up that provides an aerobic workout with strength training that works for people of all ages and skill levels. People from all over Powell, Dublin, and Lewis Center aren't far away from the physical fitness routine they've been looking for!
Fill out the short form on your screen to learn more today!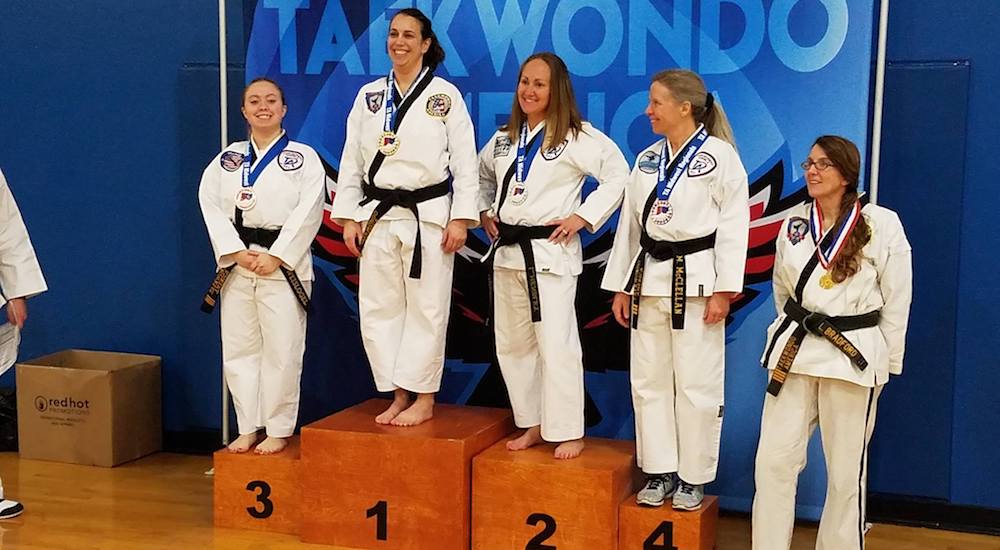 Taekwondo Offers A Workout Of The Body And The Mind
Most typical workout routines focus on one thing: toning your body. With Taekwondo at Powell Martial Arts, you'll be able to tone your muscles and burn off fat while getting tons of mental benefits as well! Training in Taekwondo can help you gain self-confidence and a sense of overall health. It doesn't matter if you've never trained in Taekwondo before, we've got a class that will help you achieve all of the goals you set for yourself!
Come train with us at Powell Martial Arts to get:
A great workout that burns calories and gets your body into shape
Effective self-defense techniques that will work in real-world scenarios
Sustainable methods of maintaining a healthy lifestyle
Heightened self-esteem and discipline in your personal and professional life
Don't Settle For A Boring Fitness Class
We try to keep every session new and exciting at Powell Martial Arts. By introducing new techniques week in and week out, we guarantee you won't get bored with our Teens and Adults Taekwondo classes! Come join your neighbors from across Powell, Dublin, and Lewis Center today!
Fill out the short form on your screen to learn more!