A Martial Arts Program To Keep Up With Your Growing Child
NOW OPEN!
We are constantly striving to comply and exceed the requirements set forth to operate safely during the COVID-19 pandemic.
COME SEE US TODAY!
Once your child starts going to school, they'll face challenges that are new and sometimes frightening. With Taekwondo at Powell Martial Arts, you can prepare them for anything they may come across! We're helping kids all across Powell, Dublin, and Lewis Center gain self-confidence and more.
Fill out the short form on your screen to learn more today!

Taekwondo For The Most Important Time In Your Child's School Career
Our Juniors Taekwondo class starts enrolling kids from age 6 and up. That means that all of your child's classmates will also be in school with many other children in an environment that they can't always control. With Taekwondo, we teach how to use self-control to influence your child's reaction to their surroundings. As a result, you'll see a dramatic increase in self-confidence and leadership skills.
At Powell Martial Arts, we make sure to incorporate the fundamentals of Taekwondo in every class in a way that engages all of our students. With a little bit of hard work, and some help from our expert instructors, we promise that your child will learn valuable life lessons in every class!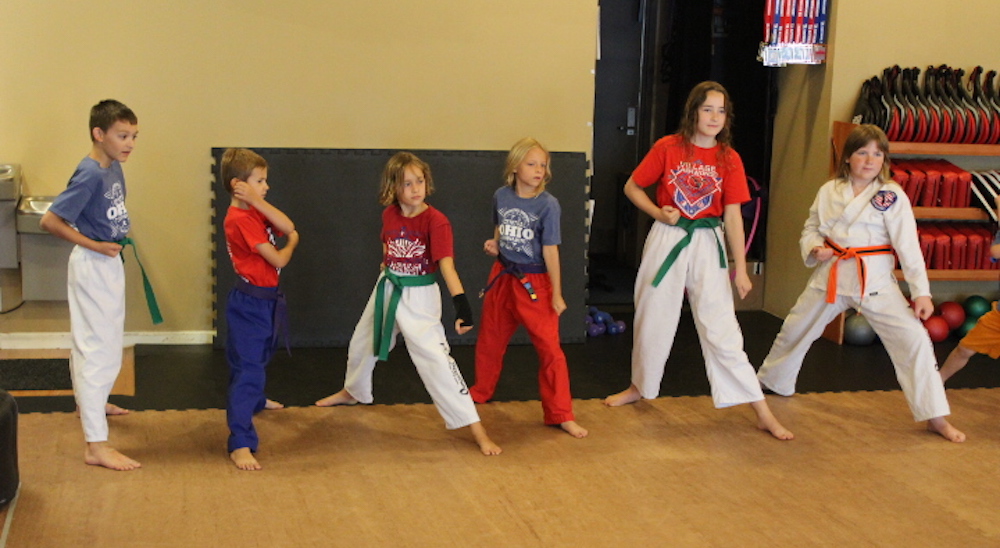 Our Juniors Taekwondo Classes can give your child:
Useful tactics used to pay attention and focus
Techniques to stay in control when in difficult situations
Better social skills with their peers and authorities
Leadership skills that will help them succeed in school
Bring Your Child To Juniors Taekwondo At Powell Martial Arts
The great thing about Juniors Taekwondo at Powell Martial Arts is that we have a way of making everyone feel like a champion! Whether your child is a complete beginner or has a natural talent for the martial arts, we promise that they'll walk away more confident, more patient, and more proud of themselves than ever. We welcome families from all over Powell, Dublin, and Lewis Center to enroll their children today!
Fill out the short form on your screen to learn more!